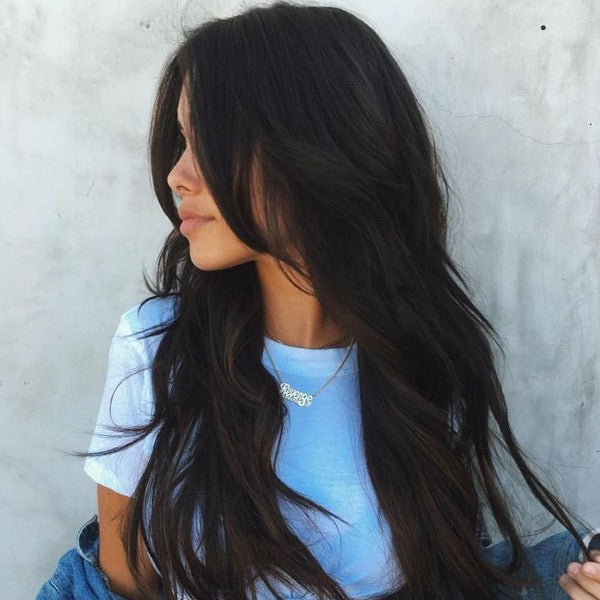 Natural Black Lace Front Human Hair Wigs with Baby Hair #1B
Original price
$257.14
-
Original price
$377.22
About 150-200g for a full head.
Lace Front Human Hair Wigs

>Description of Lace Front Wigs<

>Details of Frontal Wig<

>Sunny Hair Wig Length Chart<

>How to Wear a Frontal Wig<

>How to Clean a Frontal Wig<

>Applicable of the Lace Front Wigs<

>FAQ<
>Description of Lace Front Wigs<
The hairline at the crown and front of the head's wig features lace that needs to be adhered to the skin. Upon receiving the wig, customers should trim the departure line's curve to match their unique hairline. The wig offers excellent breathability, accommodating various head shapes comfortably and providing flexibility.



Sunny Hair offers an extensive range of wigs, in addition to Lace Front Wigs there are U Part Hair Wig and Topper. Customers can choose any wig that suits them according to their needs.
Hair Material of Frontal Wig:
100% human hair,

salon quality, healthy texture, free tangle.

Can be washed, curled and restyled like your own hair.

Natural hairline with baby hair.
Hair Color: We offer a color-matching service to ensure the perfect match.
Baby Hair: Baby hair is included along the perimeter to create a natural-looking hairline.

Hair Density of Frontal Wig: The density is 130%, suitable for the majority of customers' preferences.


Customize of Fronta

l Wig

:With our factory's advantage, we can customize wigs in different textures or colors based on pictures. This process typically takes 3–4 weeks.
Stable Comb Cap: The comb cap on the front lace wig is designed for stability and durability. The hair is hand-tied to the lace with double knots for added security.
Comfortable Hair Cap: The cap's edge is soft and comfortable, while adjustable straps ensure a snug fit on your head.



Premium Swiss Lace:Crafted from high-quality Swiss lace, known for its strength, softness, and breathability, enhancing overall comfort.

Natural Baby Hair:Carefully integrated baby hair effectively conceals the lace, achieving a look as natural as your own hair.

>Sunny Hair Wig Length Chart<
There may be differences in the position of the hair, reaching different heights.
If you need to match length, please contact us: service@g-sunny.com
>How to Wear a Frontal Wig<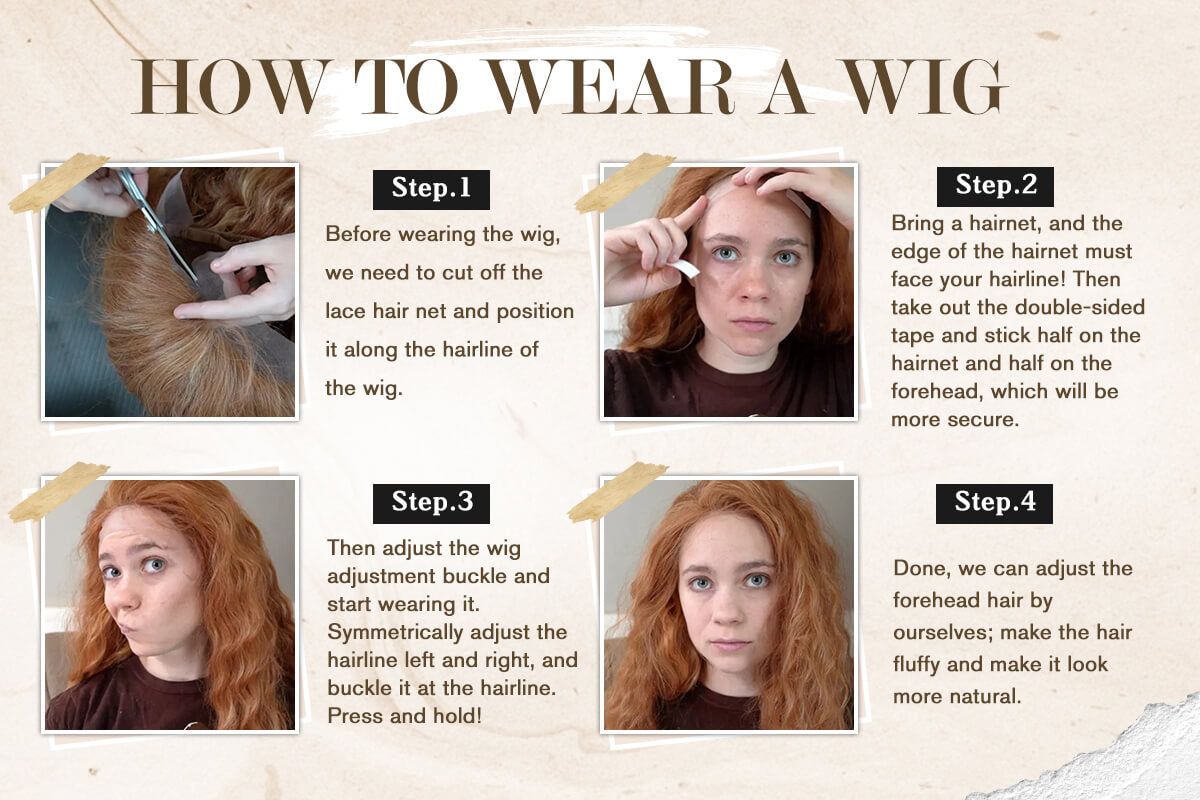 >How to Clean a Frontal Wig<
1. Regularly wash and deep-condition your lace front hair.
2. Prior to shampooing, softly comb through the lace front hair using your hands. Apply essential oils after shampooing.
3. Use your fingers to gently detangle the lace front wig, avoiding brushes.
4. Allow the frontal hair to air dry naturally, avoiding exposure to direct sunlight.
5. Prevent tangles by wrapping your hair when sleeping, especially when it's damp.
6. Extend the lifespan of your wig by avoiding excessive use of hot curling irons and flat irons.

>Applicable of the Lace Front Wigs<
If the lace front wig is securely glued, it can provide remarkable durability, even allowing you to go swimming while wearing it. This exceptional headgear is well-suited for: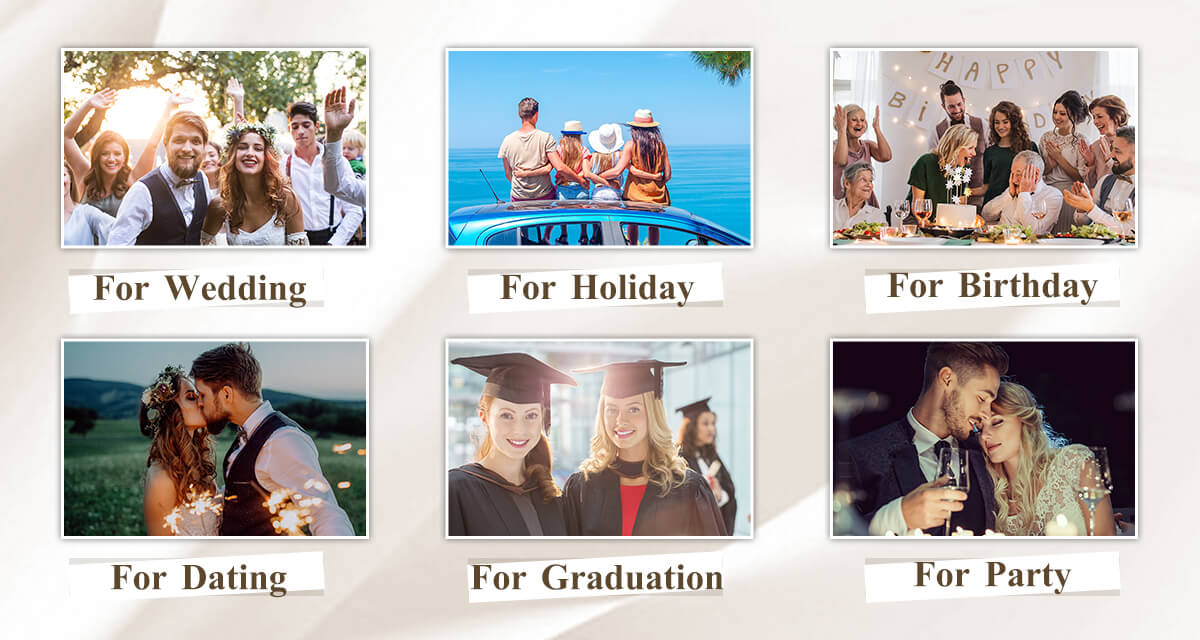 Is It Human Hair?
A: Made from Unprocessed Brazilian Human Hair. You can perform a burning test to differentiate between the two types:
- HUMAN HAIR: When burned, it gives off a scent similar to burnt hair, burns rapidly, and turns into ash that resembles coke.
- SYNTHETIC: Burning synthetic hair produces a smell akin to burning plastic, a small flame, and leaves behind a sticky residue as it burns out.

Is It True To Length?
A: Absolutely, it is TRUE to LENGTH and WEIGHT!!! The hair is abundantly FULL and THICK. When measuring the hair, make sure to gently Stretch Deep Wave to STRAIGHT first before taking measurements.

Does It Smell Bad?
A: NO!!! Our hair is entirely chemical-free, with absolutely no synthetic hair blended in. This ensures that it's completely safe for both your hair and scalp.

How Long Does It Last?
A: Long-lasting results! The duration depends on your maintenance routine. By treating it as you would your own hair, following hair care tips, and regularly washing it with conditioner, you can typically extend the hair's lifespan.