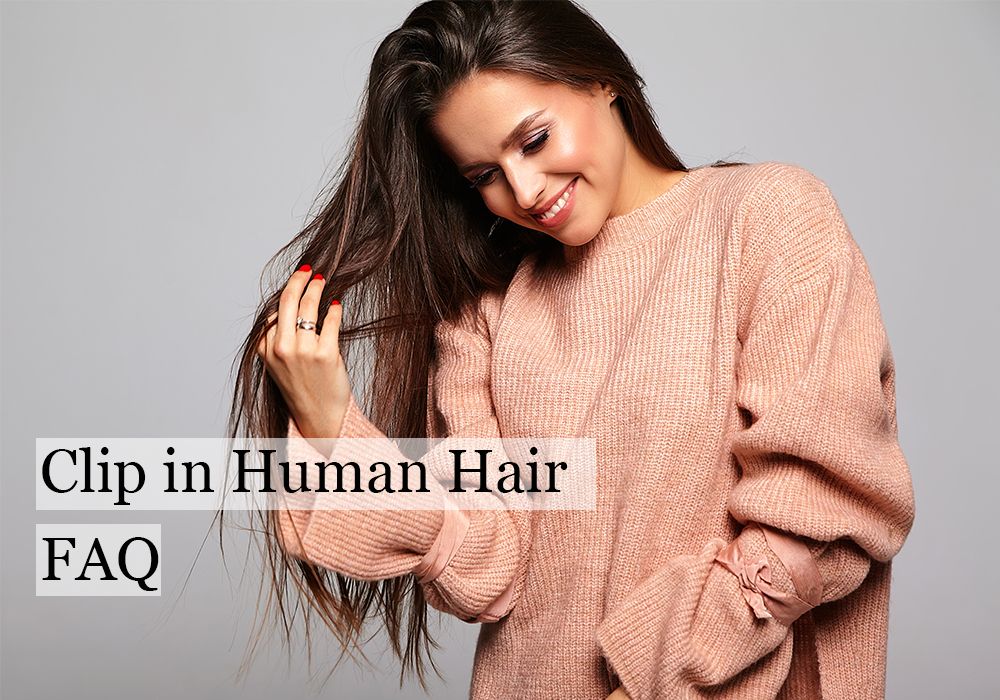 How to take care of clip in hair extensions?

Caring for your new hair product is easy, and you should treat your new product as an investment that you want to keep looking new and fresh for as long as possible. We recommend using quality hair cosmetic products. Clip in made from human hair can be washed, styled, dyed, etc.



Will clip-in hair extensions damage my hair?

No, Because clip-in hair extensions are applied without the use of bonds or glues, your natural hair shouldn't be damaged when applying, wearing, or removing the extensions. It is very important they are applied and removed properly and should not be left in when sleeping.

How long will Clip Ins last?

The lifespan of your hair extensions will depend on how often you wash them, how often you wear them, and how well you care for them. Typically, clip-in hair extensions will last anywhere from 3 to 6 months.

How do I choose the right colour?

If you want the hair extensions to match your natural hair, you should choose a color that matches the colour from the middle to the ends of your hair. The most recent growth (your roots) will be darker than the rest of your hair, so you shouldn't try to match it to this color. If you're stuck between two colors, we recommend choosing the lighter color, as it is always easier to darken extensions than it is to lighten them.
Feel free to contact us at service@g-sunny.com, colour matching service is available.

How do I apply Clip-in extensions? How long does it take?

Our Clip in extensions can easily be applied yourself in as little as 10 minutes giving instant length and volume! Please follow the link to our Clip in a page which outlines step by step instructions on installation: How to Apply Clip-in Human Hair Extensions



Do I need to wash my clip in hair extensions? How do I do it?

Yes, you can, however, since your hair extension is not attached to the scalp like the scalp, nor exposed to the oil of the hair as your hair, you do not need to wash it frequently. Hair extensions do not cope with the stripping and harshness of products found in shampoos and conditioners as well as your natural hair does. This is because human hair extensions lack the oily nourishment provided from our scalp which constantly acts to coat and protect your hair from damage.
Every time you wash your extensions the natural oil content will gradually reduce affecting their quality and lifespan. If your extensions are over washed they will become dry losing their original softness and shine compared to when you first purchased them.
We suggest when you wash your hair to use high-quality sulphate-free products that will extend the life of your extensions.

My clip ins are shedding, what do I do?

Some shedding is normal within the first couple wears, just like your own hair! But if you feel your Clip-Ins are shedding excessively, please feel free to contact us at service@g-sunny.com

Can I dye my clip ins?

Yes, you can dye your clip in hair. All Sunny Hair Clip Ins is made with the highest quality, 100% Remy human hair and can be dyed or toned to whatever colour you desire. Just like your own hair, dying the extensions strips them of moisture. Therefore, we recommend deep conditioning your extensions after you dye or tone them; just like you would your own hair.