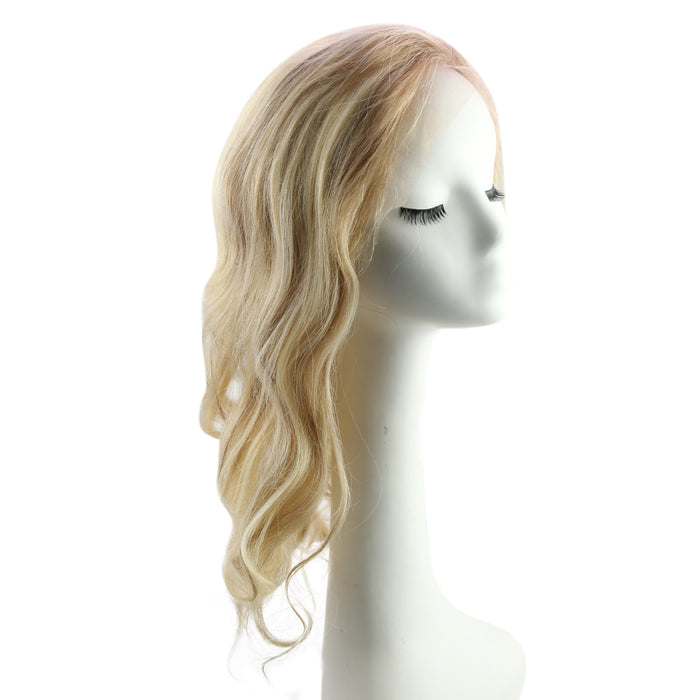 [50% OFF]Blonde Highlights Human Wigs with Baby Hair #18/613
Original price
$379.98
-
Original price
$556.70
About 150-200g for a full head.
Lace Front Human Hair Wigs

>Description of Lace Front Wigs<

>Details of Frontal Wig<

>Sunny Hair Wig Length Chart<

>How to Wear a Frontal Wig<

>How to Clean a Frontal Wig<

>Applicable of the Lace Front Wigs<

>FAQ<
>Description of Lace Front Wigs<
The hairline of the crown of the head and the front lace wig is lace.

It needs to stick to the skin.

After the customer receives it, directly cut off the radian of the departure line according to different hairline.

Good air permeability, not strict on the curvature of the top of the head, and good ductility.



Sunny Hair has a wide variety of wigs, in addition to Lace Front Wigs there are U Part Hair Wig and Topper. Customers can choose any wig that suits them according to their needs.
Hair Material of Frontal Wig:
100% human hair,

salon quality, healthy texture, free tangle.

Can be washed, curled and restyled like your own hair.

Natural hairline with baby hair.
Hair Color:

Provide color matching service

.
Baby Hair: Along the perimeter, make the hairline look more natural.
Hair Density of Frontal Wig: 130%, usually available for most customer's needs.

Stable Comb Cap:

The comb cap of the front lace wig head cover is more stable and sturdy.

Hands tie hair in lace, double knot.

Solid comb make the cap more stable. Hand tied hair on the lace, double knots.

Hair Cap Comfortable: The brim is soft and comfortable, and the adjustable straps make the cap fit better on your head.



High-quality Swiss lace:strong, soft, and breathable, making hair more comfortable.

Baby Hair: It can hide lace very well, as natural as your own hair.



>Sunny Hair Wig Length Chart<
The hair length of straight hair wigs should be measured by the length from head spin to the longest hair at the bottom.
The hair length of wavy hair wigs needs to be totally stretched to straight to measure the length.
There may be differences in the position of the hair, reaching different heights.
If you need to match length, please contact us: service@g-sunny.com
>How to Wear a Frontal Wig<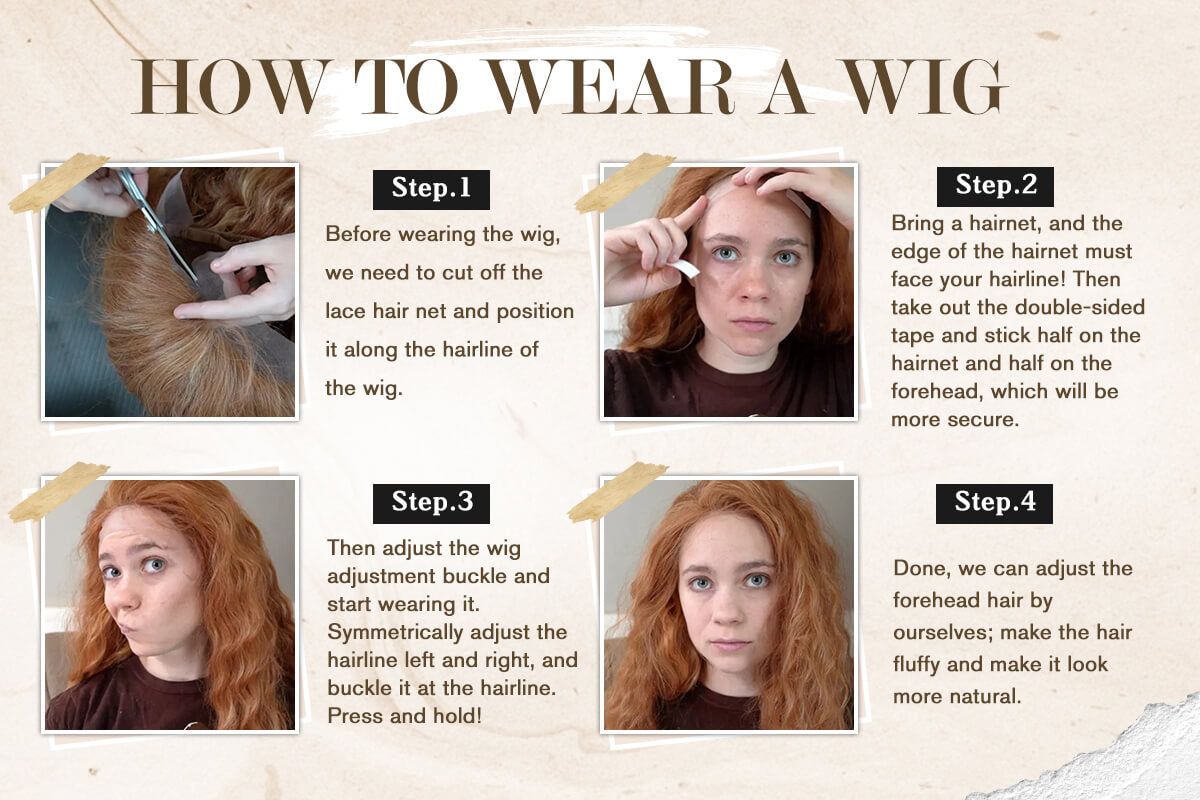 >How to Clean a Frontal Wig<
1. Wash and deep-condition lace front hair regularly.
2. Gently comb your lace front hair with your hands before shampooing, and treat with essential oils after shampooing.
3. Gently detangle the lace front wig with your fingers instead of a brush.
4. Let the frontal hair air dry naturally, do not put it in the hot sun.
5. Do not sleep with wet hair, you can wrap it to prevent tangles.
6. Avoid hot curling irons and flat irons that overuse will shorten their lifespan.
>Applicable of the Lace Front Wigs<
If the lace front wig is glued, it will be very strong.
You can even go swimming in it.
Such a perfect headgear is suitable for: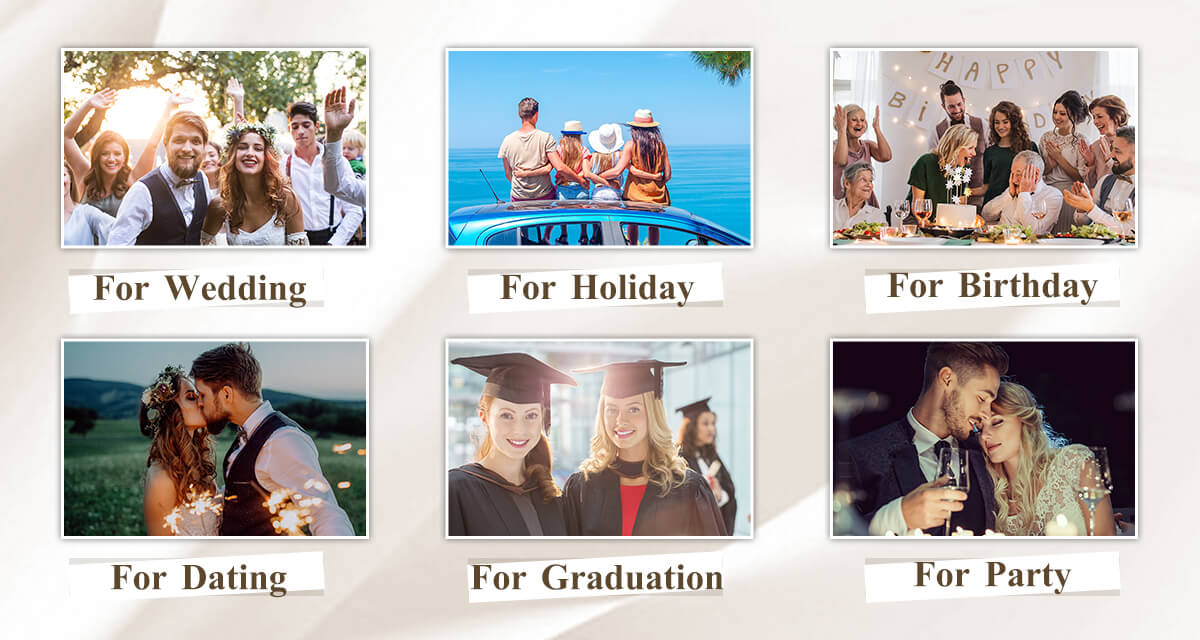 Is It Human Hair?
A: Unprocessed Brazilian Human Hair. Testing by BURNING- HUMAN HAIR: Burning smells like a burnt fragrance, burns out quickly, and feels like coke turns into ash. SYNTHETIC: Burning smells like a burning plastic, a small flame, and feels viscous when it burns out.
Is It True To Length?
A: TRUE to LENGTH&WEIGHT!!! The Hair is FULL and THICK Enough. When you measure the hair, please Stretch Deep Wave to STRAIGHT firstly and then to measure.
Does It Smell Bad?
A: NO!!! Our hair is chemical free without any synthetic hair mixed so that never be harmful to hair and scalp.
How long Does It Last?
A: Last long! It depends on your maintainance. Treat it like your own hair with hair care tips and make regular washing with conditioner can usually make the hair longer.