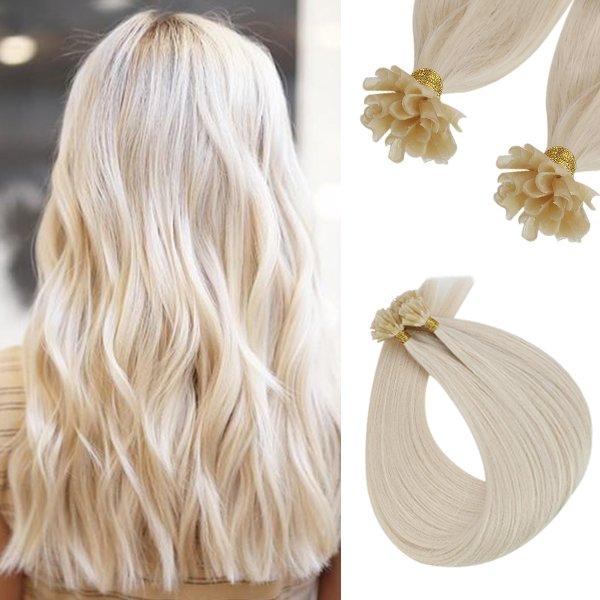 Sunny Hair Virgin Human Hair U Tip Human Hair Extensions Blonde #1000
Original price
$168.20
-
Original price
$226.54
About 150-200g for a full head.
Virgin U Tip Hair Extension
>Description<

>Advantages<

> Length & Quantity <

>Apply & Care<
1 g/strand, 25g per one package, 100–150 gram for full head attachment.
  Color matching service is available.
Silky straight, would get a little wavy after washing or improper packaging.
100% authentic virgin U Tip human hair, boasting a natural, lustrous, and texture.
Easily shapeable, this hair allows for curling, straightening, and personalized styling just like your own locks. Remember, when using heat tools, keep the temperature below 160 degrees for optimal care.
Dyeing is possible, but limited to transitioning from a lighter to a darker shade. Before dyeing all the hair, kindly perform a strand test using a small section.
Long-Lasting: They can stay in place for up to 6 months before needing upkeep.

Hair-Friendly: The tips can be expertly applied using micro rings and shrinks, eliminating the need for heat. This ensures a hair-friendly method that won't harm your strands.

Inconspicuous: The micro ring attachments are so small that they're almost impossible to notice.

There may be differences in the position of the hair, reaching different heights.

If you need color custom or match, Please contact us
:
service@g-sunny.com
1. Divide the hair into two sections.

2. Safeguard your hair by inserting a template and twisting the hair like a hank.

3. SGently move it smoothly for 3 seconds.
4. Roll with your fingers and secure firmly.

5. Divide the hair into two parts.

6. Add more U-tip hair pieces for a full head effect.

Here is a video showing you the steps to apply u tip hair:)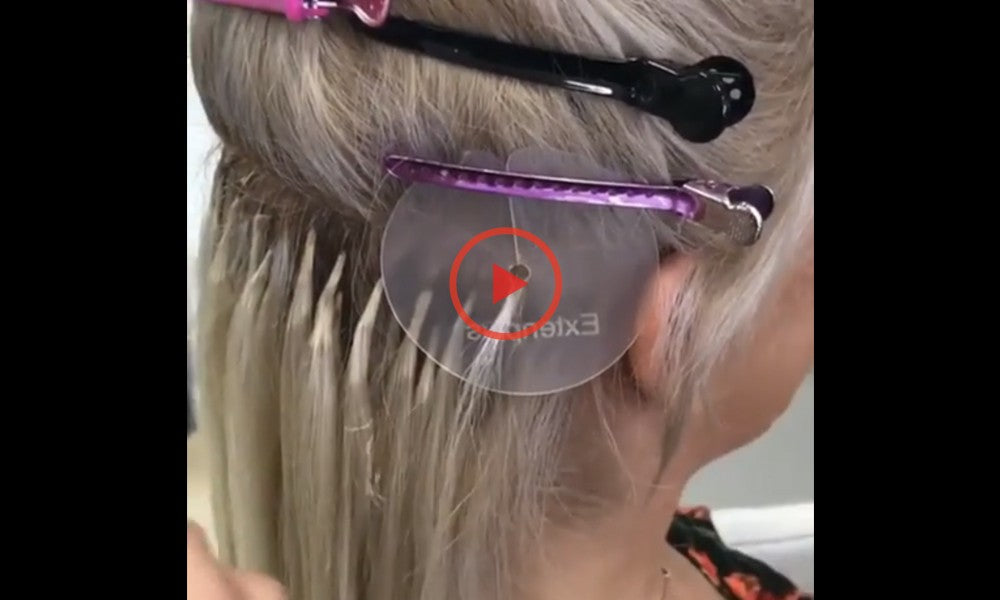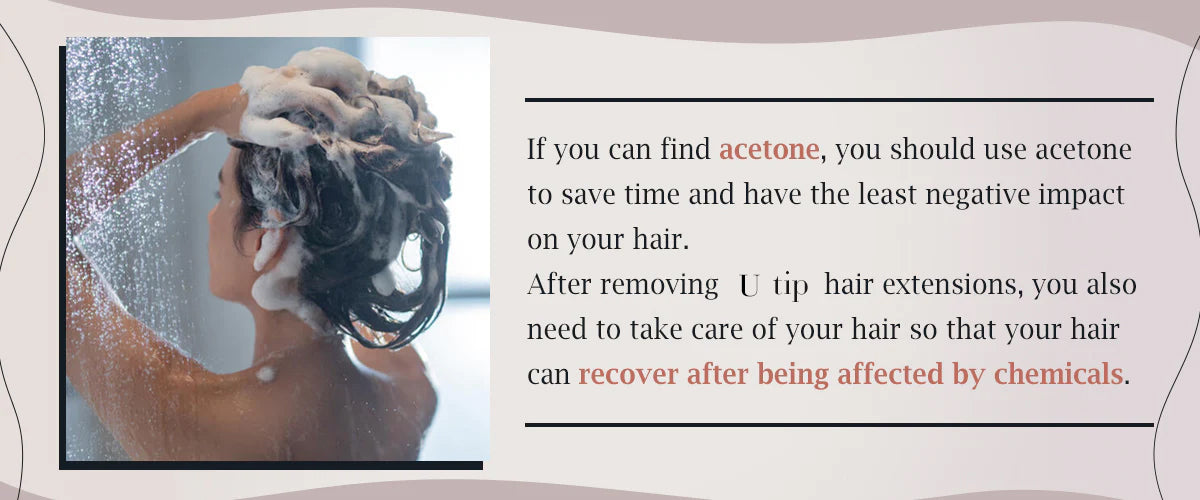 If you can access acetone, it's advisable to use it for faster removal and minimal impact on your hair.
Once the U-tip hair extensions are removed, remember to provide proper care to your hair, allowing it to recover from any chemical exposure.