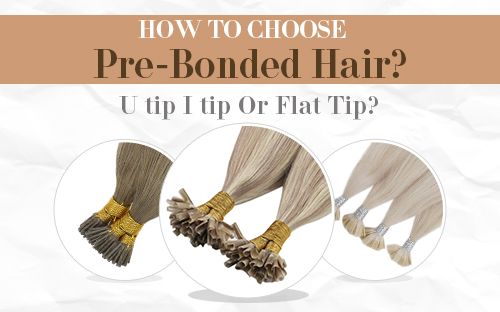 How to Choose Pre-Bonded Hair? U tip I tip Or Flat Tip?
What are the differences between I-Tip, U-Tip, Flat-Tip Hair Extensions? And how to choose which one is suitable for you?
Pre-bonded hair extensions, also known as keratin hair extensions, tip hair extensions or (hot or cold) fusion hair extensions.  Compared with all hair extensions, it has the longest history and it's still the No.1 choice for many people.

It is a type of hair extensions applied to the hair by heating up the keratin tip that is found at the end of the extension, to attach it to your natural hair.  Using keratin as a form of hair extension application has been around for many years, and is a very popular method of fitting.
I tip/stick hair is a type of human hair extension that is shaped like an "I" and is applied to the hair by the Micro-ring process, it is also called Cold Fusion hair extensions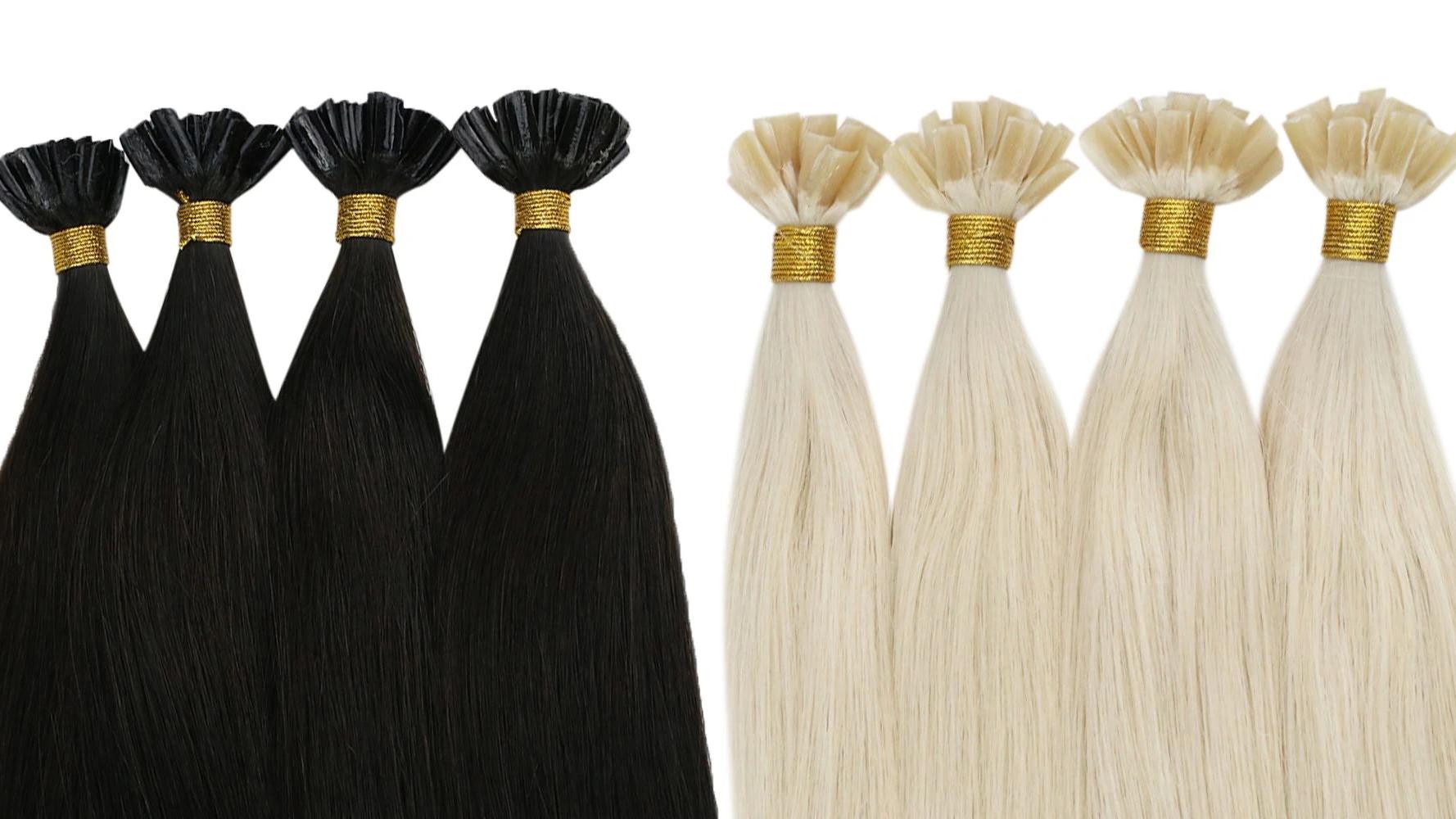 Flat-tip is actually the very similar type of keratin hair extensions to U-tip, both using the heating method, just different at the shape, Flat is a flat shape.

And now the market appears a "new flat tip", which is the new hybrid of hair extensions that combines the benefits of both the I-Tip method (also known as micro-bead hair extensions) and the Tape-In method resulting in one innovative technique.
So what's better for you between I-tip and U-tip or flat tip hair extensions?
U-tip and the traditional Flat-tip hair extensions can only be applied using a heating tool to melt the keratin. And while these tools only use a fraction of the heat created by normal curling and flat irons (and they are only near the hair for a few seconds at a time), you may have fragile or damaged hair that you'd like to keep as far away from heat as possible.
You can do a variety of hairstyles including updos and styling your hair down as long as you use hot fusion hair extensions.
Typical I-tip and new flat tip hair extensions are attached to your hair using a Micro-Ring process that involves pulling your hair through a small metal loop in the extension base. This loop is usually made of copper or aluminum, which is not recommended for women going through radiation or chemotherapy and can cut into your hair's cuticles, causing damage. Pulling curly or coarse hair through these rings can also lead to tangling, snarling, and extremely tough removal, so Micro Rings may not be the way to go for women with "springier" hair types.

It is a more updated extensions method. Cold fusion hair extensions were created to be a lot more gentle on your natural hair than hot fusion.

Say much is not more important than seeing and test by yourself, if you do really want your hair brand to be the best in the hair industry, just be our partner, we can help you to grow your business.

 

You might like these: