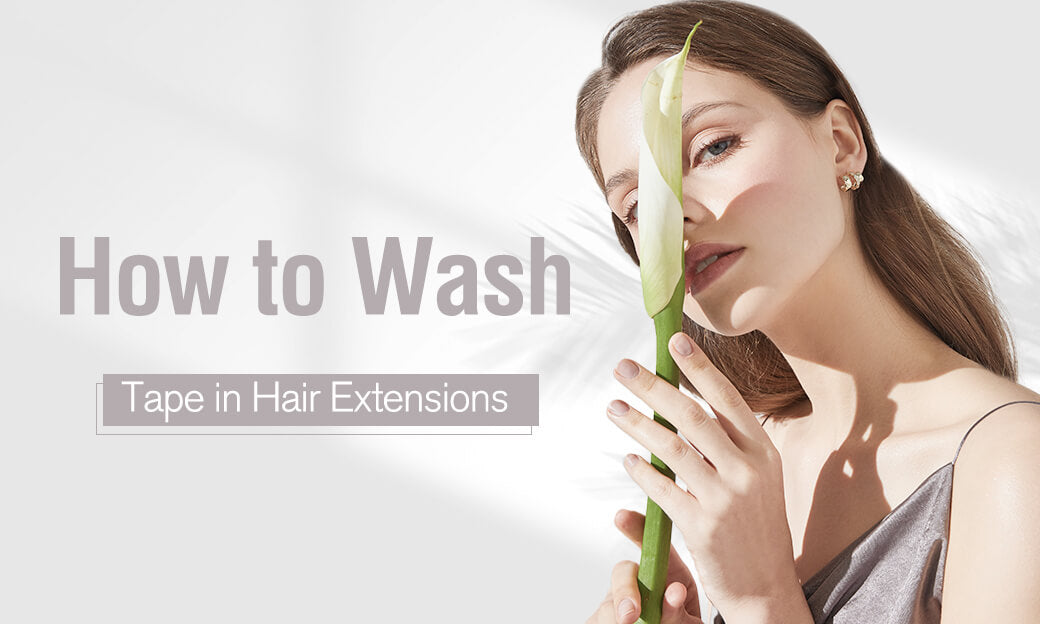 How to Wash Tape in Hair Extensions
Showering with tape-in hair extensions demands extra attention. For extended durability, it's crucial to follow proper maintenance steps. Remember, you shouldn't wash the hair for at least 48 hours after it has been attached.
Brush the hair before Showering

Brush your hair 2-3 times daily. Before stepping into the shower, brushing will prevent tangles.
Proper Shampooing Technique
Use a shampoo specifically designed for hair extensions. When shampooing, begin at the roots and gently work the shampoo downward through the hair. No need to shampoo all the way to the tips.
Apply Conditioner to Mid-Shaft and Down
When using conditioner, avoid applying "hydrating" conditioner near the adhesive of the Tape-In Hair Extension. Instead, focus on moisturizing the hair from the middle to the end.
Gentle Brushing and Towel Drying
After showering, gently brush the hair. When towel-drying, start at the top and gently move down the hair shaft to the tips. Avoid rubbing the towel, as this can lead to tangling.