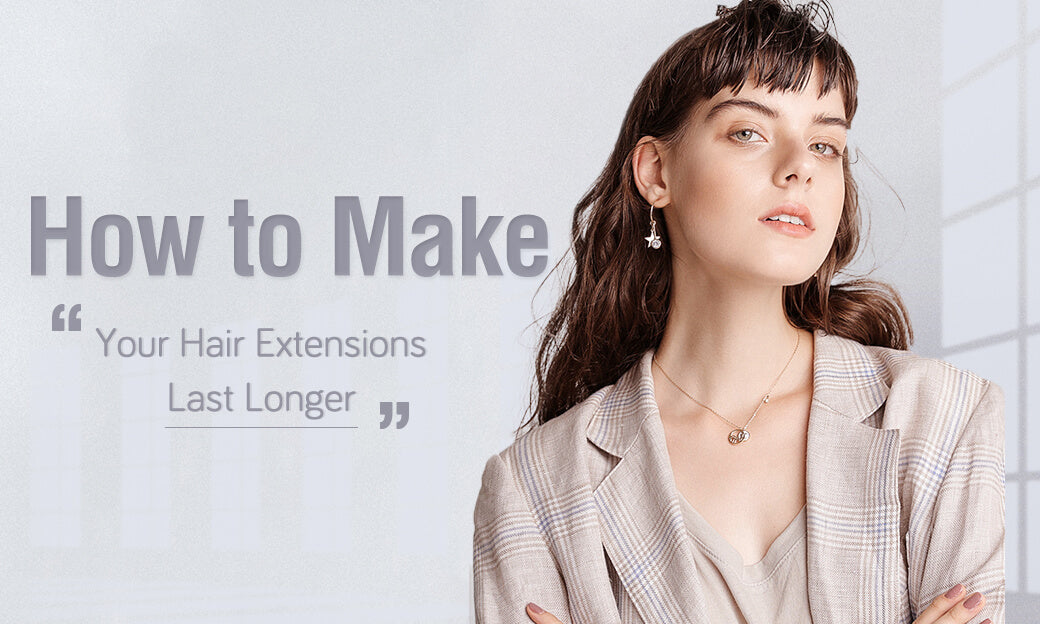 How Can You Make Your Hair Extensions Last Longer?
Now we want to share some tips to help you make better use of your hair extensions. With good care and proper use, you can extend the service life of your hair extensions and save money. Follow us now.
Tip one:Use The Right Shampoo Products and Methods
Washing Product Suggestions: Use sulfate-free shampoo. Sulfates are the cleaning detergents in shampoos that cause them to foam. But please avoid products that contain ingredients such as sulfates and alcohol, which are known for stripping your hair of its natural oils and in turn, making your extensions more likely to get matted.
Washing Methods Suggestions: Do not shampoo your hair for at least 48 hours after your extensions are applied by your hairstylist. If possible, washing your hair in the shower, allowing the water to flow down your hair. When washing, always ensure that you focus your shampoo on the roots to remove excess oil and conditioner on the ends to keep them nourished. Putting conditioner anywhere near your roots may cause the extensions to begin slipping down your hair, making them last far less long. In addition, please pay attention to the use of warm water to wash your hair.
Tip Two:Never Sleep With Wet Hair
When taking care of your hair extensions, never sleep with wet hair is an important rule.
Your hair is at its weakest when it is wet, which means that you toss and turn while sleeping can damage your extension. This also means that when you wake up in the morning, your hair will become very knotted, which forces you to spend what feels like an eternal entanglement. Even if you take extra care when cleaning up knots, you will put great pressure on the bonds, pulling on your scalp and loosening the bonds. So it's best to blow dry your hair before going to bed
Another trick to reduce knots is to tie your hair in a loose ponytail or a braid to prevent tangling and always choose a silk pillowcase to avoid friction.
Tip Three:Brush Your Hair Extensions Regularly
When it comes to how many times you brush a day, as long as you are gentle, the more, the better. Take small sections of hair and brush from the scalp over the extensions to mid lengths, being careful to tease any tangles out from the bottom lengths first. Do not back comb areas where the Pre-Bonded or Tapes are placed. For Pre-Bonded wearers, separate the extensions with your fingers on a regular basis to prevent matting.
Tip Four:Minimize Heating Damage
No matter how high quality hair is, it will be damaged by heating tools that use too high a temperature. And these damages are very difficult to repair, which will greatly reduce the life of the hair extension
There are several ways to minimize heating damage:
Use Heat Protectant

– Before using any heated styling tools, don't forget to apply a protectant. It will greatly reduce the damage of heating tools to your hair and hair extensions

Turn Down The Temperature

– When you are using heated tools, try to keep the temperature as low as possible. We recommend that you use heating tools not to exceed 180 degrees

Take regular breaks

-if you straighten your hair every day or curl it with a lot of products every weekend, then although it looks beautiful, you are shortening the life of your hair. So why stop using heat from time to time?