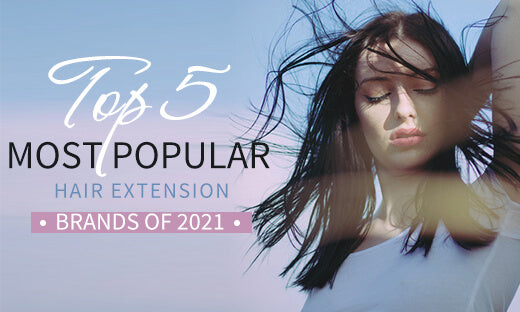 Top 5 Most Popular Hair Extension Brands of 2021
Rich, shiny and voluminous hair is every woman's obsession, regardless of their natural hair type, hair color and length. While many people are blessed with quality hair, most are not.
If you too have the desire to change your hairstyle instantly but at the same time want to protect your natural hair texture, the right hair extensions are the safest option. The extensions are an anytime solution for adding length, volume, and color to your natural tresses with zero damage to them.
Women who prefer hair extensions have good reason to invest in quality real hair extensions, because while synthetic extensions are cheaper, they are much worse and less versatile than real hair extensions.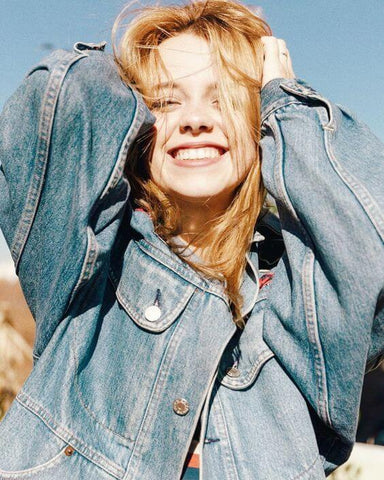 Here, We Are Listing Top 5 Most Popular Hair Extension Brands of 2021 So That If You Haven't Yet Choose One, You Are Convinced Enough To Place An Order Right Now!
1.Bellami
This brand is world-famous for its clip-in hair extensions that are double drawn and produce with 100% Remy human hair. These super quality hair extensions are very convenient to attach and detach from your hair roots. If you are choosing the Bellami brand, you can never go wrong with whichever extension type you choose including clip-ins (Ear to ear clip-in sets, bangs, and ponytail), sew-ins, tape-ins, Keratin tip extensions, and I-tip extensions.
Except for the clip-ins types, you would have to get the extensions professionally installed in your hair. So, choose wisely because although the options are most comprehensive, the price range is also relatively high; justifying the title of 'Holy Grail for extensions' for the brand.
2. Luxy Hair
Scroll your Instagram for the best quality hair extensions brand! You must have found Luxy Hair as the #1 Hair extensions brand. This highest rated hair extensions brand worldwide is featured in renowned fashion online magazines like reenVOGUE, Bustle, Bazaar, The Huffington Post, Refinery 29, Buzz fed, and Glamour.
The brand is the first choice for celebrities like Jennifer Lopez, Jasmine Tookes, Candice Swanepoel, Kim Kardashian, to name a few. However, due to its popularity and brand effect, the price is higher than other hair extension brands.
The brand claims that its product at 100% Remy human hair, which has been manufactured with utmost care so that you can heat them, style them, color them yourself. And, the claims are not deceiving.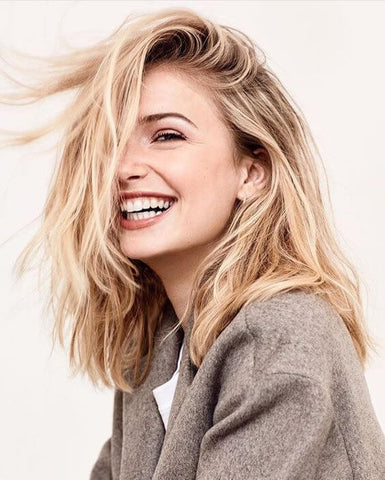 3. Maxfull Hair
If quality is what you are after, Maxfull hair extensions can be your choice. This brand provides 100% Remy human hair extensions that are minimally processed to ensure intact cuticles and flow in the same direction that renders longer life to the extensions.
The brand provides seamless clip-in extensions, classic clip-ins, and pro-tape-in extensions.
The UPS of the brand's products is the high ratio of longest hair in the extensions that assures each piece has an even end (no hair tail towards the end) and the bottom half is almost as thick as the top.
4. Glam Seamless
Glam Seamless is the brand that has been synonymous with beautiful hair extensions since the introduction of the concept of hair extensions. Khloé Kardashian and Ashley Graham have flaunted these extensions. Check your mother's closet, and now you know her hair secret to instant volume and marvelous hair styling at home. But, don't disclose it further!!!
The brand is boss in tape-in extensions. However, it is providing every possible hair extension solution including clip-ins, halos, wigs, and wefts. Their premium quality tape-in hair extensions made up of 100% Remy hair are loved by celeb hairstyles like Chris Appleton and Giovanni Vaccaro. The favor is not without reasons.
Hair extension from the brand comes in vivid length options ranging from 12″- 24″. Additionally, you can choose from more than ten different shades types, including highlights, balayage, and pastels. When other brand's tape-in and sew-in extensions can last for up to 4 to 5 weeks, Glam Seamless tape-ins and sew-ins extensions can last up to 12 weeks and can be reused three times.
Just treat them the way you look after your real locks and you would never regret investing in the brand.
5. Sunny Hair
If old is gold, new can be platinum. Sunny Hair hair extensions are comparatively a new brand. It is a hair extensions brand that can be afforded by ordinary people, and it is very reasonably priced compared to big brands, and the quality is guaranteed. Hair extensions from the brand , And you can wash these extensions numerous times, and the texture will remain silky soft, and tangle-free. Bet you would not experience color fading ever with these extensions.
The brand has come up with a comparatively affordable hair extensions range including clip-ins, tape-ins, and Halo hair and so on. Now every female can make their dream of owning beautiful locks come true not just once, but every time at their convenience (be your personal hairstylist wearing easy clip-ins).
Choose the right extension shade or play with colors choosing highlights so that everyone notices your tresses.
The brand besides empowering girls with moderately priced hair extensions is also providing free color matching services and complete return facility with its products so that you get the best.
Give It A Try! You Would Surely Love The Products From The Brand.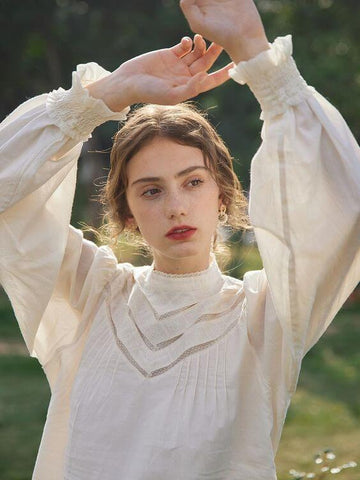 Although we are suggesting the most popular hair extension brands, there are no one-size-fits-all kinds of products. Leading hairstylists across the world believe your choice for hair extensions will be affected by your budget, your skill level, and the looks you want to create with your product.
If you are looking for high quality, reusable, durable and 100% Remy real hair extensions, but your budget is under $100, you can choose Sunny Hair, where you can always find the hair extensions you want in the Sunny Hair store. If you uphold the principle that you get what you pay for, then you can choose the best brand of hair extensions (their price isn't cheap ever)
You won't disagree ever – Your looks are worth investing in! And, your hair is a vital component of your entire look.