[New Color] Sunny Hair Flat Silk Weft Hair Extensions 100% Virgin Human Hair #DU
Original price
$212.13
-
Original price
$657.86
About 150-200g for a full head.
PU Hole Flat Weft Virgin Hair Extension
The Virgin PU Hole Flat Weft is an innovative hair extension method that combines the best features of injection tape-in extensions and flat weft extensions. This technique is crafted to offer a discreet and seamlessly natural way of enhancing hair length, volume, and thickness.Invisible Weft Extensions – No Sewing, No Glue.The inclusion of small holes in the design simplifies the installation and removal process, making it exceptionally convenient.
>Description of PU Hole Flat Weft Hair<

>Advantages of PU Flat Weft Hair<

>Remy Hair VS Virgin Hair<

>Length & Color<

> Apply & Care<
>Description of PU Hole Flat Weft Hair<
Hair Quantity

50 g/bundle
Color matching service is available.
Silky straight, would get a little wavy after washing or improper packaging.
100% real Virgin Flat Silk Human hair, natural, silky, and soft.

You can curl, straighten, and restyle it just like your own hair.
It is possible to dye the hair, but only from a lighter color to a darker one. We recommend conducting a dye test on ONE piece before applying color to the entire bundle.
Due to its exceptional quality, virgin Genius Weft hair can last between 6 to 12 months with proper care.
>Advantages of PU Flat Weft Hair<
★Discreet and Natural: When applied correctly, PU Hole Flat Weft Extensions lie flat against the scalp and are designed to be virtually invisible. The PU base mimics the appearance of the scalp, making it difficult to detect where your natural hair ends and the extensions begin.
★Quick Installation: PU Hole weft extensions are installed by threading the hair through the hole and securing it with Micro Beads.No heat, glue or sewing in required.Typically, the installation process only takes 15-20 minutes.
★Customizable PU Base: The base of PU flat weft extensions is crafted from a thin, flexible, and skin-like material known as polyurethane, which can be trimmed to precisely meet your individual needs.
Easy Removal & Reuasble: Removal is typically straightforward and usually doesn't cause damage to your natural hair. When your hair grows and requires reinstallation, you can easily replace a few microbeads. This approach is both cost-effective and convenient for reuse.
>Remy Hair VS Virgin Hair<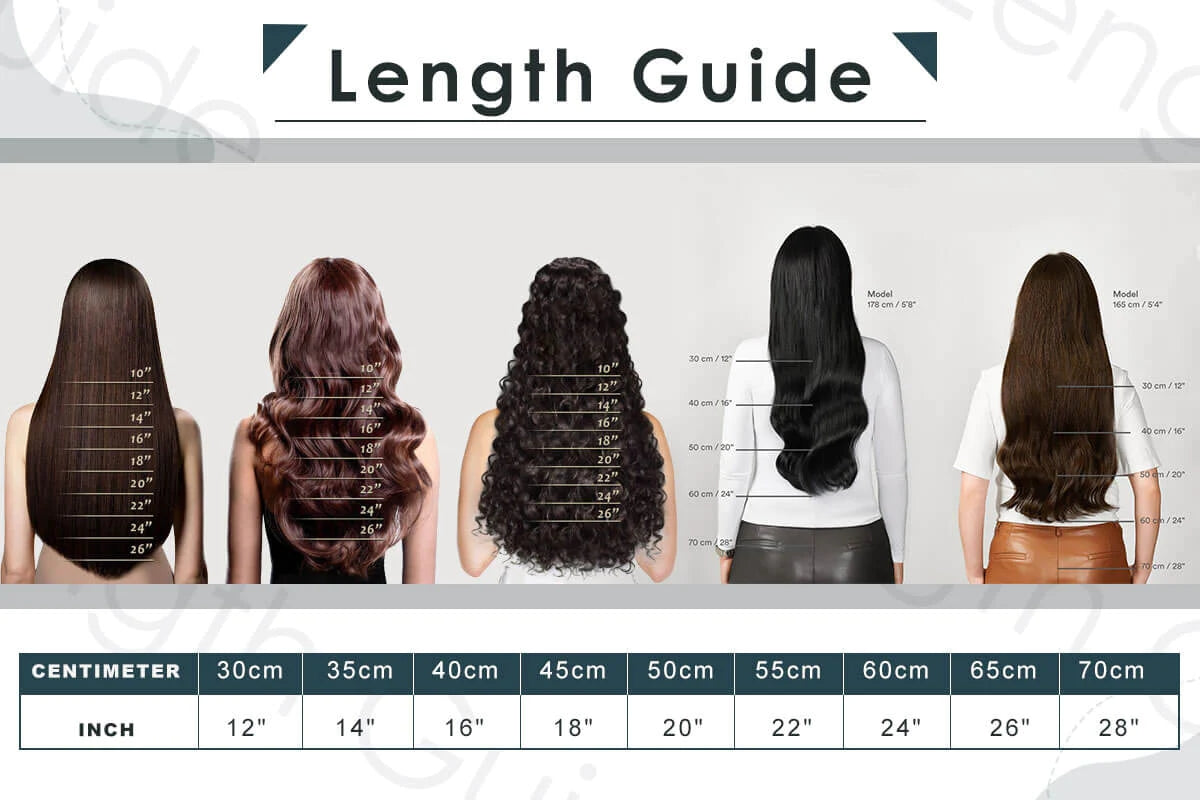 There may be differences in the position of the hair, reaching different heights.
If you require custom colors or color matching, please reach out to us at:
service@g-sunny.com
Allocate additional time for hair care. Hair extensions are prone to tangling, and having more hair will lengthen your time in the shower. Plan for extra hair maintenance in the morning. Dedicate an additional 10 to 15 minutes to your daily routine for preparation.
Frequently brush your hair. Extensions are susceptible to tangling. To maintain a fresh and natural appearance, brush your hair at least twice a day while your extensions are installed. Keep in mind that hair care might require additional time when wearing extensions.
Protect your hair during the night. Since hair extensions are more prone to tangling, it's important to secure your hair while sleeping. Gather your hair into a gentle ponytail or braid before going to bed. Sleeping on silk pillowcases can also be beneficial.